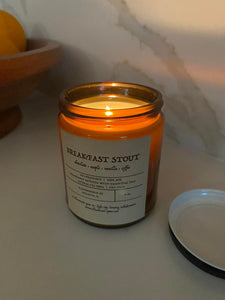 This 9 oz candle puts us in a productive mood whenever we smell it!
High quality non-toxic fragrance oil infused with plant based essential oils.
Phthalate free.
Dye free.
Made with all natural soy wax from US grown soy beans which supports American farmers.
Clean burning: no toxins, carcinogens, pollutants, or petrol-carbon soot.
Soy is naturally biodegradable.
Natural flat cotton thread wicks are lead and zinc free.
Sustainably harvested reeds.